The oldest predecessor company of PAC opened its first office in Toledo, Ohio, in 1996, with the vision to become a high-quality, low-cost supplier of plant automation and information management systems, by deploying qualified resources and proven technologies.
That beginning was a response to a major chemical company that expressed a real need for competent, qualified, and experienced automation resources with expertise in PLC, HMI, SCADA, Batch and database development. Additional needs included resources knowledgeable about the ISO certification process and resources local to metro Detroit.
In 1999, PAC moved to Ida, Michigan, to provide support for customers in Michigan, Ohio, and the surrounding area. PAC focused on providing automation and plant intelligence solutions to the water, wastewater, food & beverage, and general manufacturing industries and continues to do so to this day.
In 2005, we merged with PAC Solutions in Portage, Michigan. PAC Solutions had positioned itself as the preferred supplier of resources for SCADA and Batch projects for a major pharmaceutical customer in that area.
STEVE BIELA
President, Control Systems Engineer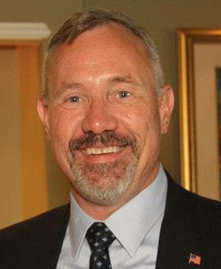 Steve Biela has over thirty years of experience in automation and controls integration. After graduating from the University of Toledo with a BSCSE in Engineering, Steve pursued a role at AVCA Corporation where he was a senior designer. In 1996, Steve formulated Saturn Engineering, LLC, where he spent almost nine years working with clients in the general manufacturing industry.
In 2005, Steve joined PAC Solutions out of Kalamazoo as a senior engineer. In 2012, Steve bought the assets of PAC Solutions and formed PAC Engineering. At the same time, Steve reconnected with an esteemed colleague from AVCA Corporation, Jim Shortridge. Together, they relocated the company to Lambertville, MI, and transformed into PAC Engineering.
JIM SHORTRIDGE
Senior Project Manager, Control Systems Engineer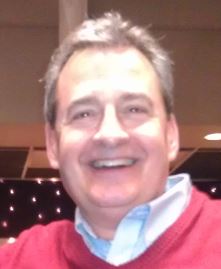 Jim Shortridge comes to PAC with over forty years of experience in controls and automation. After graduating from the University of Toledo with a BSEE in Systems, Jim started his career at Teledyne CAE. In 1993, Jim accepted a role at AVCA Corporation where he gained experience in the food & beverage, glass, chemical/petroleum, and general manufacturing industries.
Jim served as president of PAC Solutions after his days of AVCA before moving into a role with the SSOE Group. In 2012, Jim reconnected with Steve Biela to relaunch PAC Engineering.
Jim has an extensive background in industrial automation project management, PLC and SCADA solutions, and automation strategic planning for his clients.
Your success depends on partnering with companies that can deliver the results you desire. PAC has the quality people and systems in place to provide you with solutions allowing you to better manage your business.
The benefits of working with PAC Engineering are all centered on our experience and competency within your industry. Integrity is one of our core values, and we've built trust among our clients such that they understand we always have their best interests in mind.
We've worked hard to build this trust through quality work, flexibility, and responsiveness, making our commitment to great client services a core value. We are able to customize work based on your needs and can work with you to fulfill your goals.
One of our goals is to reduce your dependency on the use of outside resources and to know that when a control system is installed, you are in good hands. Finally, we make the designs of your systems simple, yet elegant.
It's not enough to say we deliver a quality product; we deliver a quality product because our quality system is based on GAMP (Good Automated Manufacturing Practice) and does not allow us to deliver anything less. Many things can affect quality throughout the project lifecycle. At PAC, quality starts with the proposal and continues through to project closeout.
Proposal Process
The Proposal Process clearly communicates the scope of work. One of the most important elements of a project is matching expectations between PAC and the customer.
Quality and Project Plan
The goal of the Quality and Project Plan is to communicate all project objectives to the project team.  One key document we implement is a written and approved Sequence of Operations that details how a control system is to function.  It is built on during the project, capturing system enhancements and ultimately becomes the Operations Manuals.
Change Control Process
The Change Control Process captures all changes requested to the original scope of work and how PAC will execute the project to make it successful.
Security Process
The Security Process protects the confidentiality of all client information.
Design Process
The Design Process delivers what the scope of work defines.
Testing Process
All required functionality is tested within the Testing Process.
Disaster Recovery Process
This process safeguards all electronic data.
Company We Keep
The company we keep demonstrates our ability to leverage the resources of industry focus groups such as the GAMP Forum and the JETT Consortium; professional organizations such as NSPE, IEEE, ISA, and MESA; and industry leaders such as GE, Wonderware, and Rockwell Automation.
Tradeshows & Events
At PAC, we always make efforts to stay informed on current technologies and methods, as well as inform others. Visit us at our upcoming speaking engagements and trade shows.