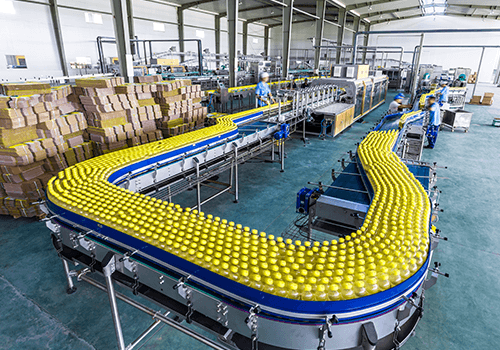 Challenge
The client had been aware of the need to dramatically improve line operations. The facility was comprised of numerous islands of automation with little to no connectivity to a centralized data repository.
Their primary production lines were running in the mid-30% efficiency levels, and they had been depending on downtime summary data entered into a custom SQL database at the end-of-shift period. Downtime data was subjective and often missed.
Our challenge was to provide a dependable, cost-effective, and easy-to-manage MES platform based on current industry hardware and software standards that would meet their need for accurate and real-time downtime reporting which incorporated an open and highly configurable reporting platform.
Process & Solution
Our solution called for the installation of GE's Proficy Plant Applications Efficiency Module for downtime analysis and reporting. We also installed Proficy Historian as a plant-wide data historian as well as Proficy Real Time Information Portal, providing our client with access to all plant real-time and relational data from any location within the plant via a web browser.
A specific line noted for poor performance was targeted for the initial deployment. Also, a system architecture was configured and developed to allow for future growth into the remainder of the plant. Downtime screens were configured, allowing for downtime reporting independent of operator input.
Finally, manual downtime entry was also provided for downtime reasons such as scheduled maintenance.
Exceptional Results
Our solution provided our client with a solid, verifiable downtime and production metrics that were available from any facility web browser – including users outside the plant who were given the correct security credentials. Metrics reported included Overall Equipment Effectiveness (OEE) comprised of waste, throughput and line availability metrics, product weight packaged and other pertinent KPIs on a line or equipment basis based on shift, day, or any other time period selected. As an added bonus, these metrics were also made available on smartphones for review 24/7.
"When we have plant intelligence questions or need to bounce technical issues off a trusted resource, we know we can call on PAC Engineering to listen and offer pros and cons for the various options on the table. They are affordable and implement their services with integrity." – Food Client
"PAC Engineering is well respected and trusted at our facility. We know they will provide us with solutions that meet our needs at the time while helping us down the path of operational excellence. In all areas of automation at our facility, these guys are both fully knowledgeable of the technologies in place and go out of their way to share the knowledge with any of our staff. This trust is key in our relationship." – Food Client
The Benefits
Validated downtime summaries organized to present the top five downtime reasons by total downtime and by frequency of occurrence
A clear understanding of waste at each step in the line
A template application which will significantly reduce the cost of upgrading any additional process equipment
A Web Server allowing the customer to access crucial historical and real-time production data sources from anywhere in the world
A system architecture allowing for future system enhancements including other line efficiency, line quality, and production management tools